JOIN US AT THIS YEAR'S ROCKWELL AUTOMATION TECHED!
REGISTRATION IS NOW OPEN: http://www.rockwellautomation.com/global/events/ra-teched/usa/event-details.page
Learn and become an export in all things Rockwell Automation Software.
Designed for end users, system integrators, distributors, partners and machine builders, Rockwell Automation TechED gives you the chance to work with the latest Rockwell Automation products and technology solutions in a classroom environment.
Rockwell Automation TechED 2017

Rosen Shingle Creek

Orlando, Florida

June 11–16, 2017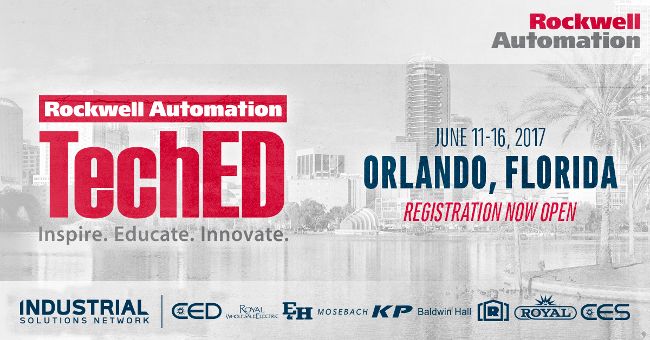 More than 170 hands-on labs, technical sessions and discussion forums will focus on how you can make the most of the automation and control system assets you have while planning for the future, including how to:
Optimize your production data
Increase yield
Reduce energy costs
Build secure networks
Who Attends Rockwell Automation TechED?
The event brings together diverse positions within organizations such as control engineers, manufacturing IT, plant, operations and maintenance managers, all hailing from companies of different sizes and market niches across the globe. Join the interactive atmosphere that features un-edited debate and non-commercial dialogue on the most current and compelling plant-floor issues.